What Are Some Tips For Keeping My Gums Healthy?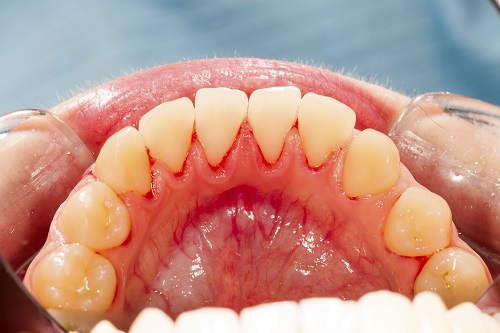 Gum disease is no joke. In fact, it is one of the leading causes of tooth loss in adults. Nearly all adults in the United States have lost at least one tooth during their adulthood.

The best treatment for gum disease is taking great care of your teeth and gums. Here are some tips you can use to give your teeth and gums the treatment they deserve.


Tip One: Brush and Floss

This may sound like common knowledge, but the best way to prevent gum disease is to brush and floss each day. If you can brush and floss after each meal, that would be the best thing for your gums.

However, if you can't brush after each meal, you should definitely brush and floss in the morning when you get up and at night before you go to bed. That way, you remove plaque, tartar, and bacteria at times when they are most likely to have time and enough sugar to grow. Brushing and flossing will help you take the best care of your teeth and gums as possible.


Tip Two: Dental Visits

Another step you can take towards great gum health is dental visits. If you visit the dentist every six months, the dentist will be able to spot trouble ahead of time and help you take better care of your gums.


Tip Three: Add Minerals for Your Gums

Be sure that you take a multivitamin each day. Along with the multivitamin, to keep your gums healthy, there are vitamins and minerals you can take.

Vitamins A and C are great for your gums because they promote blood circulation and tissue regeneration for your gums. You can also take Vitamin D as well, which helps defend your gums against the bacteria that can damage them.

Have questions about your gum treatment? You can call us to book an appointment.