What is Periodontal Plastic Surgery?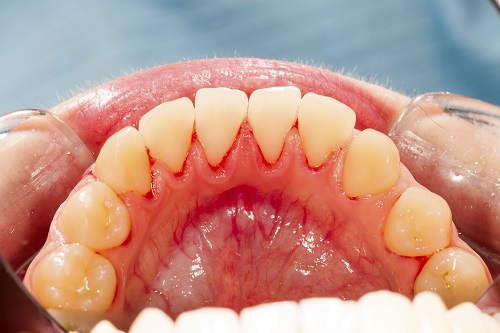 Periodontal plastic surgery is a technique used to correct and manage oral cavity diseases and anomalies. Ideally, the surgery helps to restore any anatomical abnormalities of your mouth. Some of the most prevalent issues that plastic surgery can help address include the following:


Uneven Gum Line

When you have an uneven gum line, you can have self-esteem issues, and periodontal plastic surgery can help to address that issue. If you have problems with too much gum covering your teeth, the surgery can help remove the excess tissues and ensure that the crown of the teeth is exposed. After the surgery, you can smile more confidently.


Exposed Roots

Exposed roots of your teeth can occur due to numerous reasons, such as gum recession. Exposed roots make your teeth appear longer, and you will tend to look older. Plastic surgery uses tissue grafting procedures to help cover the exposed surfaces and leave you feeling confident.


Jawbone Irregularities

A periodontal surgeon can recommend plastic surgery if you have jaw irregularities, such as missing teeth. Ridge augmentation is a procedure that helps to manage such dental issues. The surgery helps to ensure the jawbone is strong and will even assist in evening out implants. It can also help in replacing lost tissue and minimize gum recession.


Severe Gum Disease

Severe gum disease, also known as periodontitis, can destroy the surrounding bone of the tooth root. Plastic surgery can involve bone grafting. The graft may either be synthetic or contain bone fragments. The procedure helps prevent teeth loss by offering adequate support to your teeth. It also provides a suitable environment for the growth of natural bone.

Periodontal plastic surgery helps to improve your appearance by rectifying any anatomical anomalies in your oral cavity. Depending on your condition, the surgeon recommends the most appropriate procedure to enhance your look.