Can You Get Rid of Gum Disease Without Antibiotics?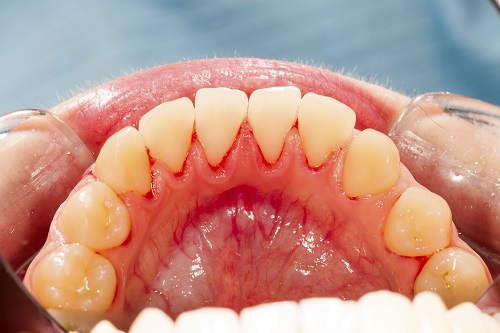 Yes! You can eliminate gum disease without using antibiotics. Before visiting the dentist, your first thought when you have gum disease is the home remedies you can attempt. You can effectively treat gum disease at home for a reasonable price and with great success if it is in its early stages. Treatment for a gum infection begins with appropriate dental hygiene practices. You should always seek medical advice and make an appointment with your dentist if you are in excruciating pain, extremely sensitive to pain, bleeding, or have a fever. Some home remedies you can use to treat gum disease include:


Salt Water

Saltwater can help heal gums infected with gum disease. Inflammation, discomfort, and bacterial growth in the mouth and gums can all be treated with salt water. Fighting a gum infection can be accomplished by rinsing with salt water two to three times daily. Avoid using salt water to rinse your mouth out too frequently since this can damage your teeth's enamel. Saltwater can only treat a gum infection but not cure it. If you have gum infection signs, schedule an appointment with your dentist for more check-ups. Antibiotics are used to help clear up the infection and prevent any future harm to your gums or jaw.


Honey

Honey's natural antibacterial qualities help eliminate the germs that cause gum irritation. After brushing, you must put raw honey on your gums. Those with periodontal disease will primarily benefit from this.


Aloe Vera Mouthwash

Aloe vera can significantly reduce plaque on the surfaces of teeth. The symptoms of gingivitis will be greatly lessened with aloe vera juice. Take some of the juice and give it a 30-second swish in your mouth. Spit the liquid out and do it again numerous times each day. Never purchase aloe vera from unlicensed vendors, and adhere strictly to the directions.