How Much Do Dental Implants Cost?
Posted on 2/6/2023 by Evan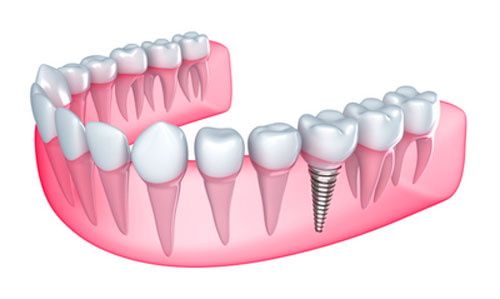 If you have lost any teeth, if one, several, or an entire row, replacement is important. After all, you want an appealing smile as well as good oral health. A dental implant is the best choice for replacing missing teeth nowadays. Although dental implants are more costly upfront, their longevity and convenience of care may make the extra cost justified. The only way to be sure is to make an appointment with a periodontist.


What Is the Cost?

As with many dental services, there is a price point. Dental implants aren't any different. Since every situation is different, the only way to accurately tell how much money dental implants will cost is to schedule a consultation with a periodontist.

There may be prior treatments in addition to the basic price for the implant and the surgical services required to position the post in your jaw. Some individuals, for example, must have a tooth removed before an implant may be put. Others may require a sinus lift, bone transplant, or gum graft. All of this contributes to the expense.

Luckily, some of these procedures may be partially covered by your dental insurance. Your insurance company may cover dental care that is considered medically essential. To find out if you have coverage, contact your employer's insurance administrator, customer service at your provider, or your periodontist.


Dental Implant Benefits

Dental implants are pricier, but they offer more benefits than other types of tooth replacement. Dental implants, as opposed to dentures, partials, or crowns and bridges, which solely sit on top of gum tissue, fuse into your jawbone. This not only offers a strong foundation for your new tooth, but it also helps in the maintenance of a robust and healthy jawline.

Every time you bite down on your implant, you encourage the growth of healthy new bone tissue in your jaw. This means, you can avoid bone loss, which might result in an older look sooner than you'd expect. Also, because dental implants are deeply entrenched in bone, you will be able to eat certain foods and won't have a denture slide or fall out while you talk. Finally, taking care of implants is as simple as flossing and brushing your teeth.

Dental implants can last a lifetime if you maintain proper oral care at home and get regular examinations. Call us now to find out whether dental implants are a great fit for you and your wallet. You might be surprised to find that the answer is yes!