The Link between Smoking and Gum Disease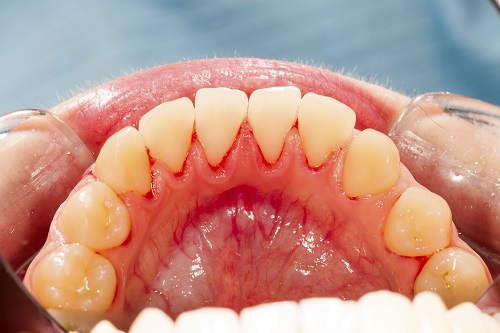 Gum disease is a serious dental health issue and one that, if left unattended, progresses into much more serious and expensive problems. Infections of the gum might progress and affect not only the gums but also the jawbone underneath, leading to extraction of the tooth and the need for such procedures as extraction. Like many dental issues, prevention is the best cure. Preventive care calls for the understanding of the behavioral factors that contribute to the development of gum disease and infections. One of the habits that significantly increases the risk of gum disease is smoking.


How Smoking Increases the Risk of Gum Disease

Over time, periodontists note that smokers have been less likely to develop gum disease compared to non-smokers. One of the most common initial signs of gum disease is the development of redness and inflammation of the gums. Most smokers demonstrate these symptoms. Smoking results in a general constriction of the blood vessels that supply blood and oxygen to the gums. This is when the inflammation happens.

Smoking is also an important risk factor given that it tends to interfere with the effectiveness of gum disease treatment. The nicotine that is contained in tobacco has been known to reduce the speed at which infections heal. Furthermore, smoking results in a dry mouth, which further encourages the development of bacteria and infections.


Preventing Gum Disease

The first principle when looking to prevent the development of gum disease is the focus on good dental hygiene habits. Both periodontists and dentists recommend the brushing of teeth at least twice every day. It is also recommended that you floss at least once every other day to help remove the accumulated plaque and debris. Make sure you also visit the dentist regularly for exams and dental cleanings.

Periodontal visits are an important part of the proactive protection of the teeth from the dangers of gum disease. Visit our dentist today for a full oral exam and dental treatment.