Benefits of Using Antibacterial Mouthwash For Gum Disease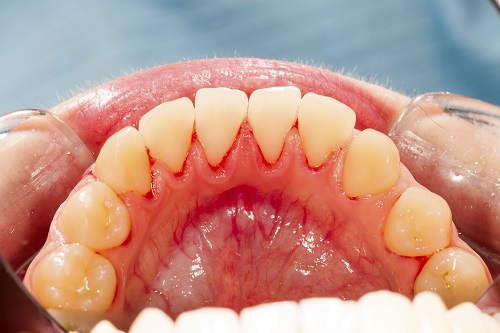 Antibacterial mouthwash is a recommended complement to brushing and flossing when you are trying to prevent gum disease. There are benefits associated with using antibacterial mouthwash for your gum disease, and they include:


Strengthens Your Enamel

The antibacterial mouthwash can help strengthen your enamel. Strong enamel is more resistant to decay therefore, using mouthwash effectively prevents tooth decay. Choose a mouthwash with fluoride, as it is the essential ingredient that helps strengthen the enamel.


Helps Kill Bacteria

Extensive research suggests that antibacterial mouthwashes aid in killing bacteria, especially in hard-to-reach areas. It also eliminates bacteria around your cheek and tongue. This helps prevent gum disease.


Eliminates Gingivitis

Prescriptive antibacterial mouthwash can also help treat gingivitis. These mouthwashes helping treat gingivitis contain a special ingredient known as chlorhexidine. It helps reduce gum swelling, control gum bleeding, and, over time, ultimately gets rid of gingivitis, helping you retain your oral health.


Reduces Inflammation

Inflammation often accompanies many gum diseases, and often, this inflammation causes redness, bleeding, and swelling of your gums. Antibacterial mouthwash can also help deal with inflammation and prevent many of the associated gum diseases.


Prevents Plaque Buildup

Plaque buildup is one of the leading causes of gum disease and tooth decay. Antibacterial mouthwash helps prevent plaque from accumulating by keeping your mouth clean. Its ability to clean areas that are hard to reach prevents plaque from building up in your mouth.


Fresh Breath

Some of these mouthwashes have minty flavors. Using mouthwash after consuming some onions or garlic can help maintain fresh breath.

Using antibacterial mouthwash aids in killing bacteria responsible for most gum diseases. Therefore, by using mouthwash, you can prevent some of these diseases. Please note that it is recommended that you use the antibacterial mouthwash as a complementary to brushing and flossing and not as an alternative.