Periodontitis as a Manifestation of Systemic Diseases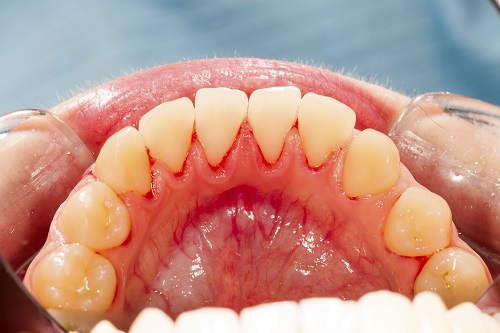 Periodontitis is a dental condition caused by the build-up of bacteria and plaque, which subsequently leads to inflammation of the gums. Periodontitis affects the structures that support the teeth, and if left untreated, it can cause tooth loss, gum recession, and gum pockets. Systemic diseases are diseases whose effects are felt throughout the entire body. Periodontitis can be linked to other health conditions. This is because these diseases affect the immune system and make it difficult for the body to fight infection. This includes the ability to fight off dental infections and inflammation.


Diabetes

Diabetes is a chronic disease that is mainly characterized by high blood sugar. Patients with diabetes are at an increased risk of getting periodontal disease. It also affects the severity of the disease. Diabetes affects saliva production by reducing saliva in the mouth. Patients on oral hypoglycemic agents are also more likely to get dry mouth, a condition called xerostomia. This makes the mouth a breeding ground for increased bacteria. Increased bacteria lead to inflammation and subsequent periodontal disease. Inappropriate glycemic control has also been seen as the main factor influencing the severity of periodontal disease.


Cardiovacular Disease

Cardiovascular disease refers to any disease that affects the heart and blood vessels. Periodontitis increases the risk of cardiovascular disease in several ways. One of the main manifestations of periodontitis is inflammation of the gums. This inflammation poses an added risk when it spreads to the arteries, increasing the risk for Cardiovascular disease. It is also possible for dental bacteria to be transmitted to the heart through the bloodstream, increasing the risk.


Osteoporosis

Osteoporosis is a skeletal disease that leads to decreased bone density, causing them to weaken and be brittle. Osteoporosis can lead to an increased chance of getting periodontitis. This can happen because periodontitis has also been characterized by decreased bone density in the jawbone. This not only loosens the teeth and causes a receded gum line but also allows bacteria to penetrate the gums to the jawbone, causing periodontitis.