6 Risk Factors for Severe Gum Disease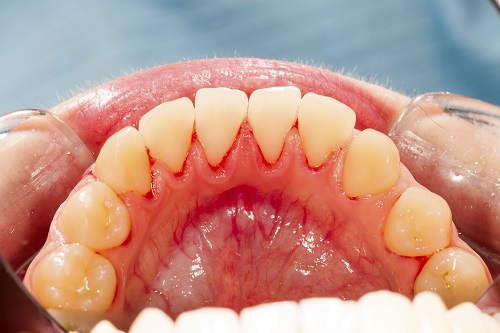 Gum diseases may be linked to poor oral hygiene. But lack of brushing and flossing is not the only factor contributing to the risk of developing severe gum disease. If you fall into one or more categories, you may have an increased risk of severe gum disease.


Age

Several studies have confirmed that older people have the highest rates of gum disease. According to statistics, 70% of Americans over the age of 65 have gum disease.


Smoking/Use of Tobacco

The use of tobacco is linked to several types of cancers, including oral cancer and lung cancer, and other health conditions such as cardiovascular diseases. But that's not it. The use of tobacco can also significantly increase the risk of gum disease. So if you are a smoker or use tobacco in any other form, your risk of gum disease will be much higher than non-smokers.


Fluctuating Hormones

Studies suggest that women take better care of their oral hygiene than men. Yet, certain life situations such as pregnancy increase their risk of developing gum disease. Hormonal changes during pregnancy make gums more susceptible to bacterial infection, which leads to gum disease. Other hormonal fluctuations in the body, such as menopause or the use of birth control drugs, can cause a similar effect on your gum health.


Genes

Your risk for severe gum disease may be higher if you have a family history of gum disease. Despite good oral care habits, individuals with a family history of gum disease may be more likely to develop gum disease.


Stress

Another critical factor that can be linked to gum disease is stress. Higher stress levels affect the body's immunity and make it difficult to fight off infections, including gum disease.


Pre-existing Inflammatory Conditions

Several studies indicate that individuals with pre-existing inflammatory conditions such as arthritis, diabetes, and heart diseases have a higher risk of gum disease.

If you fall into one or more of these risk categories, make sure you schedule a dental consultation. Dr. Bruce Gopin and Dr. Gopin at Bruce Gopin, DDS, MS can help diagnose and treat all your oral health concerns. To find out more about our services, or to schedule an appointment, call now at 915-213-3455