What Leads to Gum Problems in Most Cases?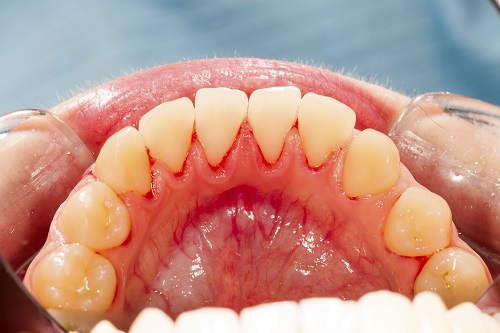 If you have experienced bleeding or tender gums, you should be concerned about your gum health. These are early signs of gum disease, an oral condition that affects your gums. It is basically the inflammation and infection of the gums, bones, and ligaments surrounding your teeth. Gum disease is a serious condition that could lead to severe consequences if left untreated. Understanding some of the causes of this condition will go a long way in helping you prevent it. Some of the most common causes include poor oral hygiene and smoking.


Poor Oral Hygiene

The main cause of gum disease is poor oral hygiene. The uncontrolled bacteria from plaque in your mouth will cause significant damage to your gums. If the harmful bacteria are not removed, they will spread below your gum line and cause infections. The presence of harmful toxins will also irritate your gums and damage tissues and the bone supporting your teeth.

As a result, the gums start pulling away from your teeth, forming what are commonly referred to as periodontal pockets. These pockets are typically spaces between your gums and teeth. When the periodontal pockets get infected and deepen, more bone and gum tissues will get damaged. This is how poor oral hygiene causes gum disease. Having known that, it is imperative that you take good care of your teeth and gums. You should brush your teeth at least twice daily and floss on a regular basis. You should also come in regularly for oral checks.


Smoking

Smoking has been identified as one of the major causes of gum disease. It is a harmful habit that interferes with the normal functioning of your gum tissue cells. This makes your mouth vulnerable to oral infections like gum disease. Smoking tobacco or cigarettes will also leave your teeth stained. This is why it is important to stop smoking. Contact our offices for more information on the causes of gum disease.