4 Facts About Periodontal Disease and How to Prevent It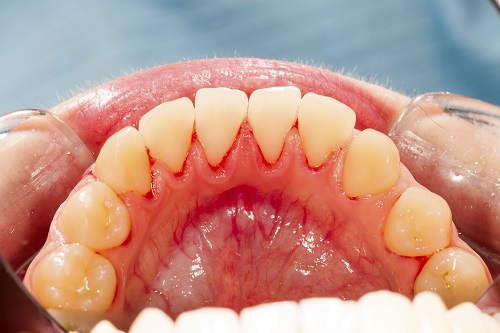 Periodontal disease is a severe oral infection caused by the accumulation of bacteria around your gums. It causes inflammation on your gums and damages the gum tissues. If left untreated, periodontal disease can cause widespread damage, including tooth loss. Therefore, it is important to know facts about this condition and how to prevent it.


Periodontal Disease is the Main Cause of Tooth Loss in the US

Periodontal disease is one of the most common oral conditions in the country. It is so common that half of the individuals aged 30 and above have some type of it. For that reason, periodontal disease is the leading cause of tooth loss in the country. However, this doesn't mean that the condition can't be treated. For example, when detected early, gum disease can be treated. Besides, in case of tooth loss, we can restore the appearance and function of your teeth using dental appliances like implants and bridges.


Early Symptoms Are Often Painless

Some of the symptoms associated with periodontal disease are bleeding gums and inflamed gum tissues. Your gums will bleed when you brush your teeth. They will also appear inflamed or swollen. However, these symptoms are often painless. Therefore, you have to be very careful to notice them. It would help if you came in for treatment immediately after you see any of these symptoms.


Periodontal Disease Can Affect Your Overall Health

Apart from affecting your oral health, periodontal disease can damage your overall health. This happens over a long time, especially if you ignore seeking treatment. The harmful bacteria that cause periodontal disease can get into your bloodstream and spread to other parts of the body. This can result in severe chronic conditions like diabetes and heart disease that pose an extreme danger to your overall health.


You Can Easily Prevent Periodontal Disease

Although periodontal disease is hazardous to your health, it is easily preventable. Good oral hygiene and a healthy diet can keep it at bay. Call us for more information on periodontal disease.