You Can Stop Gum Disease but It Can Be A Long Fight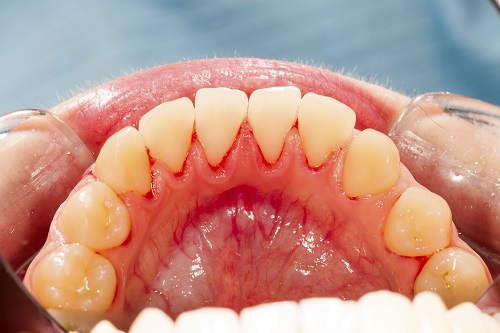 Gum disease begins without you knowing, and continues to progress deeper into the gums. As it advances, it causes damage to tissue attachments, the teeth, as well as the supporting bone. Eventually, you could lose your teeth. As a bacterial infection, periodontal disease arises from dental plaque that accumulates on tooth surfaces. The biofilm or plaque triggers chronic inflammation, causing the gum attachments to the tooth to weaken. The detaching gum ligaments will produce diseased spaces known as periodontal pockets. These spaces can widen the gap between the gums and teeth down to the roots.


Treatment Objective

The main aim of gum disease treatment is to uncover and extract any soft plaque as well as the hardened plaque known as tartar. In case the infection has not advanced further down the surface gum tissues, a periodontist will just remove the plaque at and just beneath the gum line using scalers or ultrasonic equipment. However, if the disease has advanced, the procedure is usually more invasive. The periodontist may need to access the areas surgically in a procedure known as flap surgery. During this procedure, the dentist opens the gum tissue to expose the root or bone and then removes any plaque and tartar present. You may be administered antibiotics to stop or prevent the infection after the surgery.

Although effective, treating an advanced gum disease could continue indefinitely. Often, the best approach is to ensure that you prevent the infection from occurring in the first place. You should brush and floss regularly. You also need to go for regular dental cleanings. Make sure that you see us ASAP at the first signs of issues with your gums and teeth. The earlier the treatment is provided before the disease progresses, the better the outcome. Request an appointment with us for a consultation and get more information on how to prevent and treat gum disease.