Flap Procedure for Gum Disease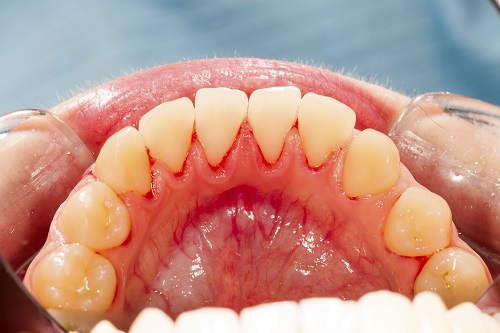 Patients who have tried treating or controlling gum disease with antibiotics, scaling, or root planing may require surgery when non-surgical solutions fail. The flap procedure can thoroughly clean the root of the tooth and reverse the damage caused by gum disease. The procedure is usually performed by an oral surgeon, periodontist, or other gum specialists.

Patients undergoing flap procedures are usually given a local anesthetic to numb the affected area where the dental expert will work on the gums. The procedure involves pulling back a section of the patient's gums for easy access during cleaning the roots and repairing the damaged bone. Once the cleaning is done, the gum flap is then sewed back into place and covered with gauze to mitigate any resulting building.


The Goals of Flap Surgery

The main reason periodontists recommend a flap procedure is to reduce or eliminate the entire pocket itself. A flap-like incision is therefore made in the gum, allowing easy access to the diseased tissue so that it can be removed. This not only eliminates infected gum tissue but also eases access to the teeth' root surface for a thorough cleaning, which eliminates tartar and plaque.

Another reason flap surgery is important is to induce regeneration of the bone tissue and periodontal ligament lost to gum disease. Several techniques are used to accomplish this, such as bone grafting and growth factor chemicals. These are common ways to restore the patient's gums to their normal function and form, promoting strong and healthy teeth.

An expert should do the procedure with an experienced hand to increase the chances of success. A professional dental practitioner will also ensure that the patient satisfies all the requirements for a viable flap surgery candidate.