How to Know if You Have Periodontitis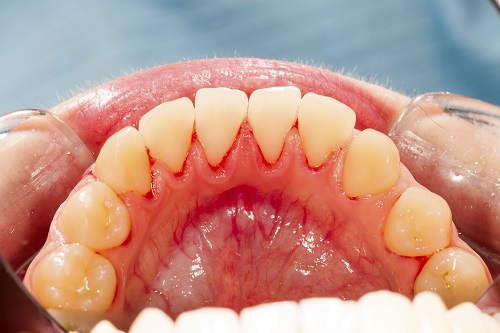 Do you often experience pain when chewing? Do you have any teeth that have recently fallen out? If so, you may have periodontitis. Periodontitis is a severe dental condition that can lead to tooth loss and other health complications if left untreated. This blog will discuss the signs and symptoms of periodontitis and how to get treatment if you think you may be affected.


Swollen Or Tender Gums

One of the earliest signs of periodontitis is swollen or tender gums. It is caused by inflammation of the gum tissue, which can be a response to plaque build-up or other irritants. If you notice swollen or painful gums, especially after brushing or flossing, you should visit a dentist as soon as possible.


Bad Breath

Periodontitis is an infection damaging the soft tissue and destroying the bone that supports your teeth. Periodontitis usually develops slowly, and symptoms may not appear until the disease is quite advanced. Bad breath occurs when the infection causes an overgrowth of bacteria in your mouth. These bacteria release toxins that can cause a foul odor.


Spitting Blood When You Brush Your Teeth

If you are spitting blood when you brush your teeth, it is a sign that you may have periodontitis. It happens when the gum tissue around your teeth becomes inflamed and irritated. The primary reason could be plaque build-up on your teeth. When this happens, it is essential to see a dentist so they can treat the inflammation and help avoid further damage to your gum tissue.

If you're concerned about periodontitis, schedule an appointment with our office. We will examine the gums and teeth to check for signs of the disease. Periodontitis is a severe condition, and it's crucial to catch it early. With early detection, we can begin treatment right away and help you avoid more serious problems down the road.