What Is Periodontitis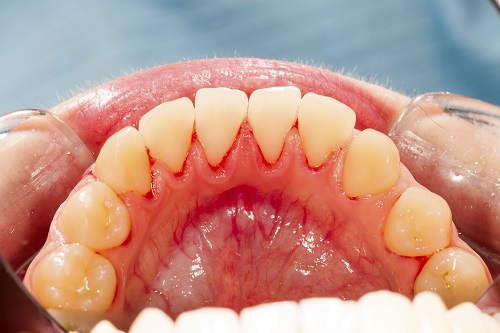 Your regular visits to the dentist's office are important for you to maintain optimal oral health. The visits give our dentist ample time to examine the state of your oral health and to provide preventive measures. The dentist will be able to identify any conditions that may be developing, and as such begin preventive treatment. Periodontitis is one condition that the dentist can prevent with regular dental visits. Many patients do not understand what periodontitis is and therefore do not know how to prevent it. At our clinic, you will get all the information about the conditions, and the ways to treat them for proper dental health.


Understanding Periodontitis

Dentists refer to periodontitis as a kind of disease of the gums, that leads to serious inflammation and infection of your soft tissues that support the teeth. When left untreated, the condition can pose a severe health risk that might require complex and costly procedures to treat. The condition affects your pink tissue that offers a firm foundation for your teeth to rest.

When the disease advances, it could easily lead to the loss of bone tissue and consequently your teeth. It is a serious dental condition and therefore it requires immediate treatment. The good news is, there are ways to prevent the disease from progressing.


How is Periodontitis Prevented

You can avoid getting periodontitis by undertaking regular dental health and hygiene routines such as flossing regularly, and proper brushing of your teeth.

Change of lifestyle is also important. For instance, if you smoke cigarettes, it is better to quit smoking as well as heavy intake of alcohol.

Having regular dental cleanings and checkups is critical if you are to prevent the disease, from starting or progressing.


Visit Us and Let Us Manage your Condition

When you visit us, our dentists will perform a thorough examination to determine the level of the conditions. After the examination, our top experts will come up with the best care and treatment plan that will ensure you return to the best oral and general health. Feel free to give us a call for further information.