Signs and Symptoms of Peri-implantitis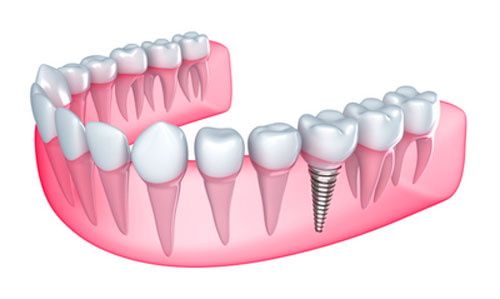 If you have a dental implant, it is essential to be aware of the signs and symptoms of peri-implantitis. This condition can occur if the implant is not correctly cared for and can lead to tooth loss if left untreated. This blog post will discuss the signs and symptoms of peri-implantitis and some treatment options.


Peri-implantitis: What Is It?

Peri-implantitis is a destructive inflammatory process that affects the tissues around a dental implant. This condition is a severe complication of dental implants and can lead to implant failure if left untreated. The most common symptoms of peri-implantitis include redness, swelling, and bleeding around the implant site. However, the early stages of this condition may not cause any symptoms. Peri-implantitis is caused by bacteria that infect the implant site. These bacteria can come from plaque accumulating on the teeth or food debris trapped around the implant. Poor oral hygiene and a weakened immune system are risk factors for peri-implantitis. One should see a dentist if they notice any of the earlier symptoms.


Peri-implantitis: Who Is at Higher Risk and Possible Treatments

Dental implants are more likely to fail in smokers and people with diabetes. These conditions cause a decrease in blood flow to the gums, making it harder for the body to fight off infection. If you have a dental implant, it is essential to quit smoking and maintain reasonable control of your diabetes. The first step in treating peri-implantitis is to remove the bacteria from the implant site. This can be done with several treatments, including scaling and root planing, antibiotics, and surgery. After the implant site has been cleaned, it is essential to maintain good oral hygiene habits to prevent recurring conditions. If you have a dental implant, be sure to brush and floss regularly, and see your dentist for regular check-ups.

Talk to our team of dentists if you have any questions about peri-implantitis or dental implants. We would be happy to answer your questions and help you maintain healthy teeth and gums!